UP Market Media is a proud to have earned the Google Partner Badge. We maintain our status through continuing education, following Google's best ad practices, managing a significant ad investment and by helping multiple clients find success with Google Ads.
We use quantifiable insights, industry knowledge, and our valuable expertise to increase our clients' bottom line with successful Google Ads campaigns.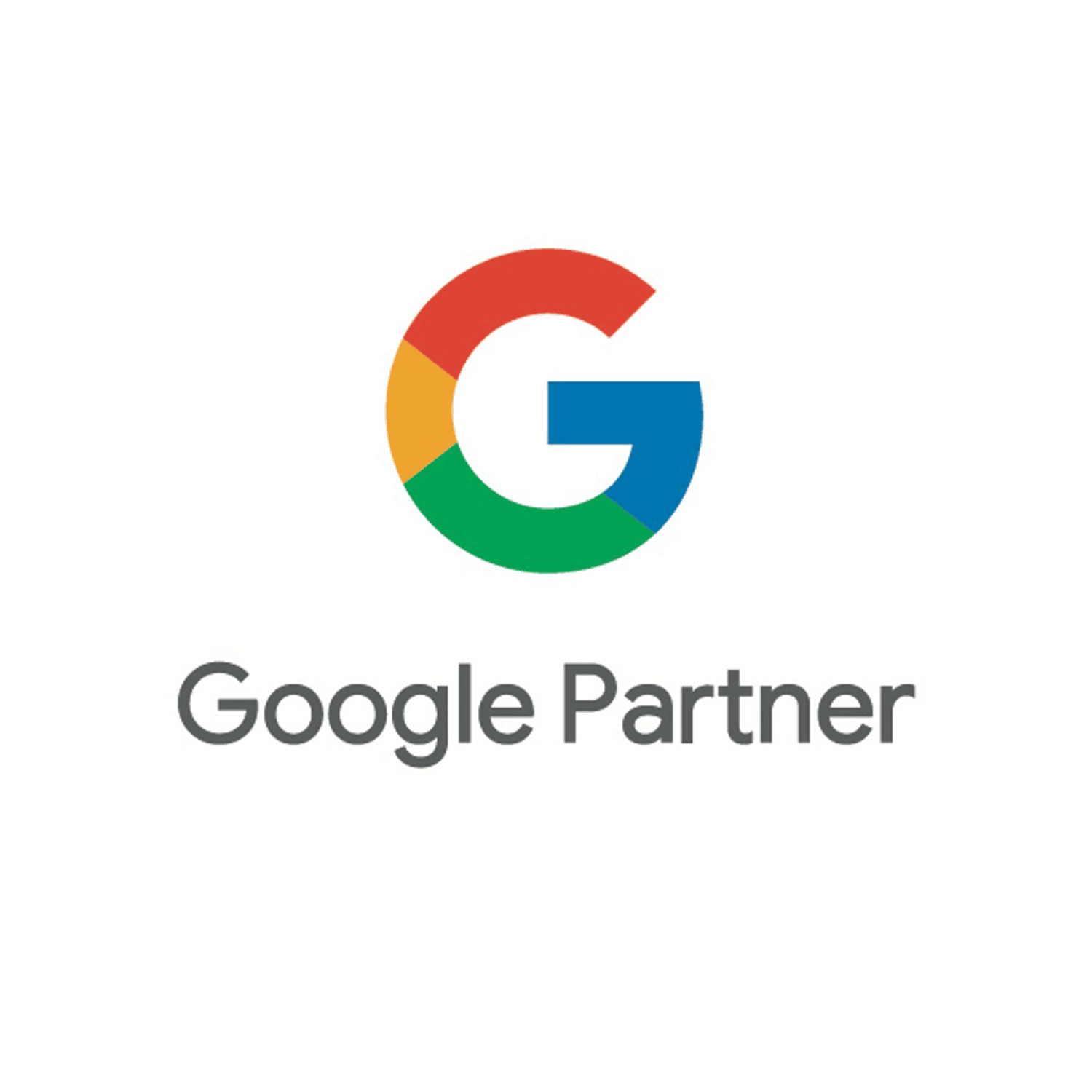 How we

help your business

find success with Google Ads.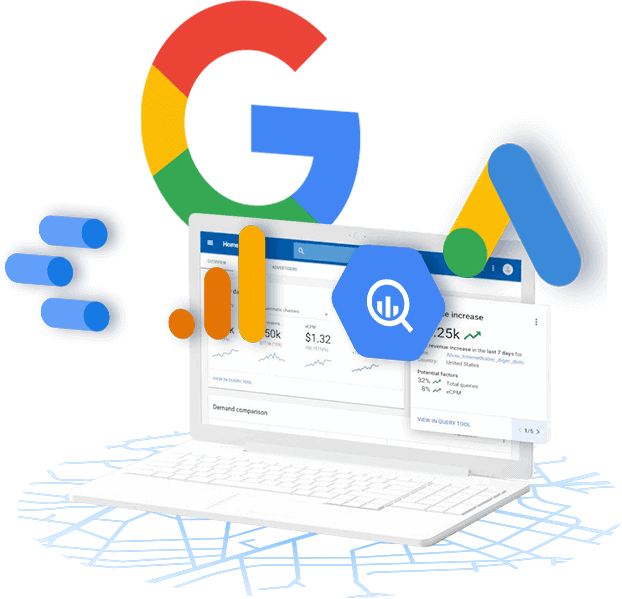 01
Campaign Creation
At UP Market Media, we are experienced in creating and managing successful Google Ads Search, Display, Local, and Shopping Campaigns for a variety of clients. We match the campaigns that work best with your business model, budget and products/services to help you achieve a positive ROI from your advertising investment.
02
Competitive Research
We utilize special tools and take time to research competitors' ads to determine what works and what does not, giving you a "one-up" on your competition. By researching the competition, we can also help forecast the effectiveness of your campaign, and make vital decisions about how to best set up your campaign for success.
03
Budgeting Tools
Our Google Ads experts help you set an ad spend budget that works for your business. Then we help you reach more relevant customers within your budget by monitoring and optimizing your ad over time.
04
Keyword Research
Before creating any Google Ads campaign, we research hundreds of keywords and hand select the most optimal combinations to form each ad group. Then, we monitor the search terms throughout the campaign and adjust to make sure your ad is being shown for the search terms that are most likely to result in success for your ad campaign.
05
Advanced Audience Targeting
Google Ads campaign targeting is so much more than just keywords. We can add audience targeting to ad groups and reach people based on location, demographics, their interests and habits, what they're actively researching, or how they have interacted with your business.Google has data on what searchers are actively researching or planning for and can target people in the market for your products or services. By adding audience targeting to your Google Ad Campaign, we can can boost your campaign's performance by reaching people as they browse the web, on apps or watching videos. 
06
Remarketing
Have you ever visited a website, and then magically started seeing ads for that business as you browse the web? More than likely, that business is utilizing Remarketing. Remarketing allows you to strategically position your ads in front of those audiences who are already familiar with your brand as they browse Google or its partner websites. We can deliver branding ads to people who have visited your website, deliver dynamic ads to people who have viewed certain products on your website, or even upload your customer list to deliver ads to your current customers to keep your business top of mind. 
07
Ad Content Development
We carefully curate each ad headline, description, and extension for Search campaigns, and create eye-catching graphics for display ads. Our Google Ads experts make sure that your ad content is optimized using Google's best pratices guidelines to combine with your ads targeting in order create optimial results for your business.
08
Monthly Reports
Detailed reports are provided on a monthly basis with the option to meet and discuss in more detail. We translate the data and technical details into easily-understandable wording. All reports include our strategy and recommendations for the next month.
09
Quantifiable Results
Our main goal is to achieve a positive ROI for our clients by increasing thier bottom line with a truly effective campaign. That is why we measure success by conversions, not just clicks and impressions. Conversions are actions a person takes after interacting with your ad that you have defined as valuable for your business. Conversion actions can be phone calls, form submissions, requests for a quote, scheduling an appointment, and product purchases to name a few.
Success is measured in more than impressions and clicks.