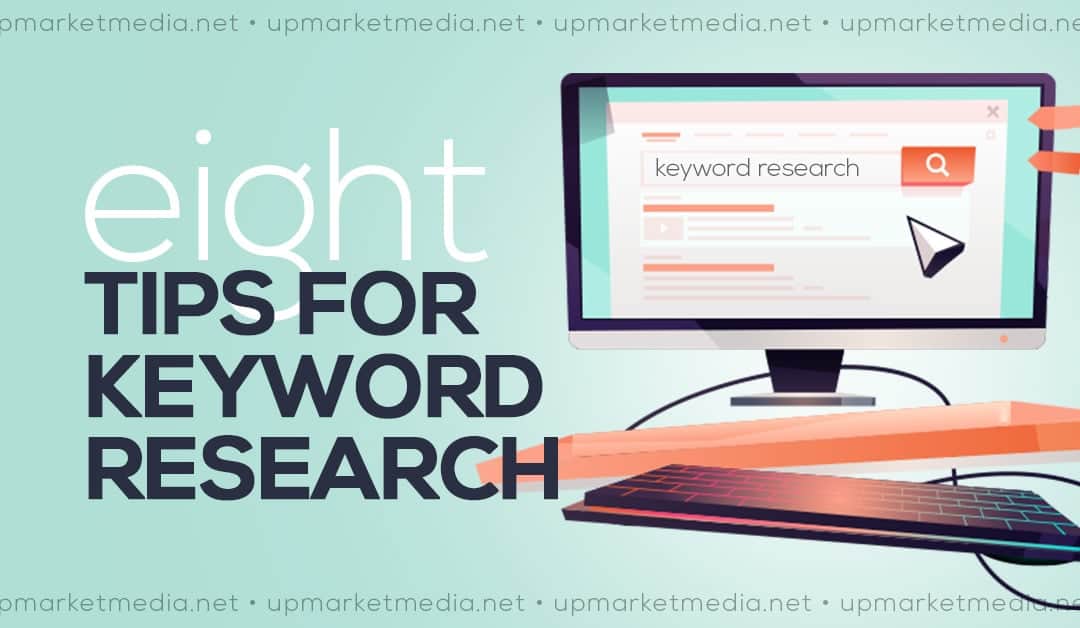 If your website needs search engine optimization, the first step in that process is to do keyword research. This is the fundamental step in the optimization of your website. Whether you need to re-optimize your page content, create a new blog post, or updated meta titles and descriptions, keyword research will help you find the best terms to choose.
What is keyword research?
Keyword research is the process of analyzing chosen terms that are relevant to your website. Looking at specific keywords, their trends, and search queries can help you determine which would be the best fit for your business. You'll want to find a good mix of high-traffic keywords that may have more competition, as well as popular keywords with a low keyword difficulty rate. The high-traffic keywords will take longer to rank for, but will ensure you are contending with your competitors. The popular keywords with a low difficulty rate will be easier to rank for and, therefore, will drive more traffic to your website.
How do you choose the best keywords for SEO?
Keyword strategy is imperative when it comes to ranking factors. Choosing and optimizing for the proper keywords will boost website traffic and lead to more visibility. The process can be complex if you are not familiar with Google trends or other search engine requirements. These tips will help you start thinking about the best way to perform keyword analysis for your website.
1. Identify the business goals
When determining a set of keywords for content or page optimization, the first questions you should ask yourself are, "What is the goal of my business?" and, "What is my business trying to achieve?" These questions will help you create some keyword ideas to start off with. It can start identifying who the target audience for your business is and what their search intent might be.
2. Ask the business
This may be a great next step when choosing keywords. Once you have determined the goal of your business and created the starting keyword list, it could be helpful to begin thinking of what your business may need to be optimized. This will help build new ideas for keyword strategy.
We like to think of this as the "seed list" which is given to us by the business owner. These tend to be a general list of starter words. With the seed list, we will be able to develop a solid keyword list. We may change words as we go based on trends, competitor activity, new opportunities, and business goals in order to create the best list for the highest rankings possible.
3. Review your competitor's keywords
Sometimes it can be helpful to see which keywords your competitors are currently ranking for. However, it may not always give positive feedback. Your competitors should have similar products or services to compare accurately.
Another step to reviewing your competitor's website and keywords are to look at their titles and meta descriptions as well as their content and page topics. In addition, If they are successfully ranking for mutual keywords, you will notice their positioning on the search console's list. Consider these points to determine if your competitor's keyword strategy is performing well.
4. Tools for keyword research
There are many excellent free keyword tools available online. These can be helpful in gaining more in-depth knowledge of volume and ranking difficulty for your specific keywords. Some can help generate "related keywords" that can be helpful to use as well. These tools can make performing keyword research a lot more accurate and efficient.
Some free tools are available for you to use, like Google Search Console and Google Keyword Planner, among others. Of course, we always perform more in-depth keyword research for every campaign with a more complex, paid software, as we have to make 100% certain that the keywords we choose for our clients will aid in the success of the campaign. But, if you're just starting out and researching on your own, some of the free tools should be able to give you an idea as you dive down the keyword research rabbit hole.
5. Choosing a topic for your content
Once you feel like you have enough keywords, it's time to decide on what topics you will be creating content for. This step will require you to choose a keyword and develop it into a topic for a webpage. The keyword chosen should be a relevant aspect of the business (and webpage).
The benefit of having multiple options for topics is that they can be used as landing pages for your advertising campaigns. For example, if you are planning on doing Google search campaigns, you should keep your ad group structure in mind when developing your landing pages. It can also help if you are wanting to incorporate regular blog posting or other SEO tasks into your website.
6. Analyzing topic relevance
Once you have chosen the topic, it is important to analyze its relevancy to the business. For example, if you are a lawyer that is trying to rank for a specific area of practice, it may be necessary to use that name in the title.
7. Reviewing the SERP
This step is very helpful to see how your keyword topic will appear on the search engine results page (SERP). Once you've decided on the topic, type it into the search engine and see what comes up. Look to see if your competitors are appearing on the search and what position are they located in. Lastly, check to see where the paid and organic ads appear on the search page.
This step will help you understand the importance of the chosen keyword or topic. With this extra information, you will be able to adjust your topic or keyword in ways that may rank you higher up on the search results.
8. Review performance
After your keyword has been selected and transformed into content, reviewing the performance is essential. This will show you if you have chosen the "right" keyword and topic to help gain traffic to your website. With this regular review, you should be able to decide on what needs to be adjusted to your keyword strategy. This will allow for the most accurate analysis and strategy for future keyword research.
UP Market Media specializes in advanced keyword research and strategy
At UP Market Media, we know that a solid keyword research plan is one of the main pillars for a successful SEO campaign. We know the best process to perform keyword research and how to develop a successful keyword strategy. For every SEO campaign we manage, we make sure to have a solid, relevant keyword strategy in place before we even begin the on-site work. This helps save time and get our clients to the top of search results as quickly as possible.
When you decide to partner with UP Market Media as your dedicated SEO agency, you will receive expert SEO services. A personalized keyword strategy, including keyword research, is one piece of the SEO puzzle that will positively impact your website and business. Whether you own an HVAC company or a beekeeping apparel website, law firm, medical facility, auto repair shop, or any other business, we have the experience to provide successful search engine optimization for your business.